Standardized planning and task distribution for error-free personnel entry
Impressive. Standardised, documented and smoothly organised admissions of employees.
Because first impressions count... With manually carried out staff admissions, something is forgotten from time to time. The computer is missing, the workstation is not set up or the access authorisations have not been activated. The IMS solution "Staff Entrance" is designed to ensure an efficient and professional staff entry process.
Optimal protection of personal data of new employees
Automatic involvement of the necessary persons
Seamless process execution thanks to continuous workflow
Rule-controlled release steps for more efficiency and safety


Fully digitizable processes for a paperless management system
Distribute tasks and content automatically
Standard-compliant thanks to implementation of measures based on roles and authorizations
Unrestricted mobile & cloud capability thanks to state-of-the-art web technology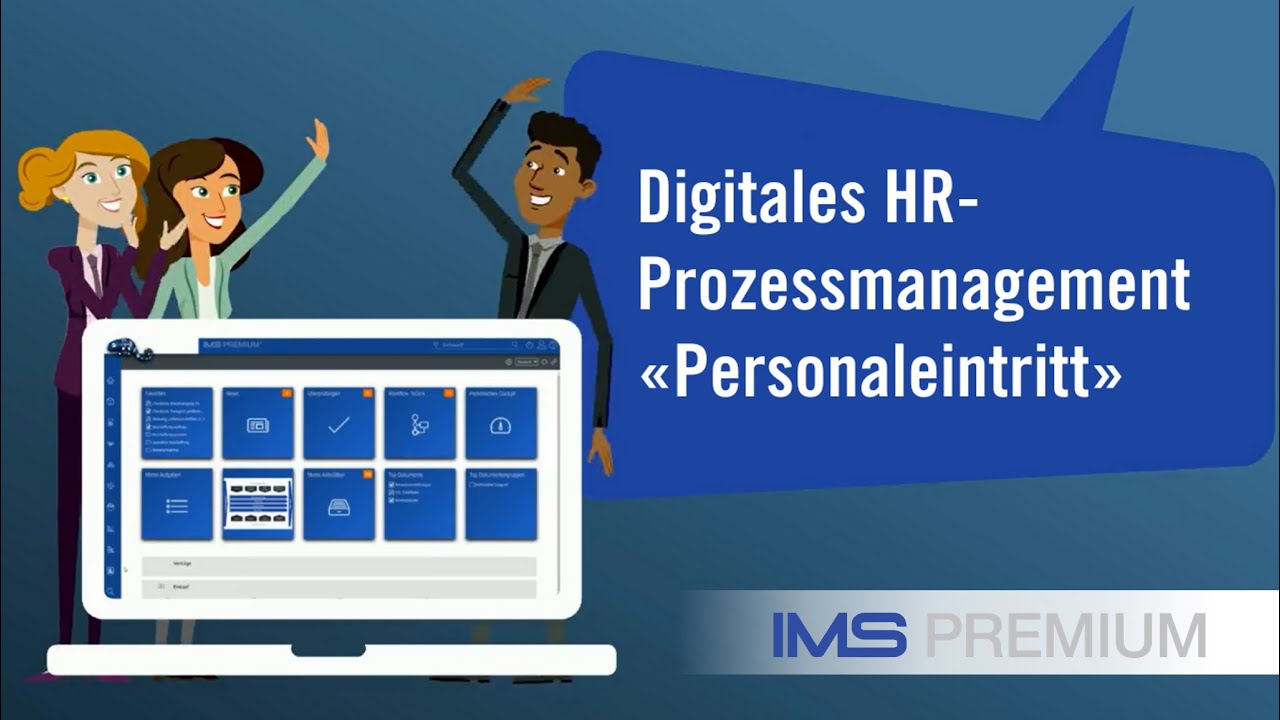 Digital HR process management "personnel entry"
Impress new employees with a smooth and automated process and rely now on the automated IMS solution "personnel entry".
In this video we show you, how to digitalise your HR process management on the topic of "personnel entry" with the software solution IMS PREMIUM. You too can rely on automated and secure processes in your company and now score points with new and existing employees - with user-friendly, system-guided processes for more efficiency and quality!
Straight to the video: Digital HR Process Management "Personnel Entry"
Solution offerings for every strategy and every business area
Regardless of which industry your company is active in or which products or services you offer - IMS PREMIUM offers solution packages for all requirements. The flexible combination options, which can be activated within the shortest possible time, can be used to cover rapidly changing business areas, but also to support long-term strategies.
Benefit from well thought-out processes of a complete software and use exactly those solutions which simplify your everyday life and the everyday life of your employees. From simple holiday applications to automated risk management and cross-site audits - we offer you the right solution for your challenges at all times.