Executable. User-friendly.
Process modeling.
Static. Gapless. True to standards. Audit-proof.
You model the processes yourself. There is no IT knowledge required for this. Through process modeling, you can not only implement a complete, standard-compliant, and audit-proof documentation of your business cases, but also a simplified, role-based task control. Dynamic and automated implementation of processes.
Process automation.
Dynamic. Automated. Customized. Configured.
Many companies have been using automated processes for years. But, while they used to be more manufacturing processes or logistics processes, today the possibilities are immense. From innovation processes to input of expenses, vacations, or the allocation of pending issues, and much more. The automation of processes can be very simple or very complex.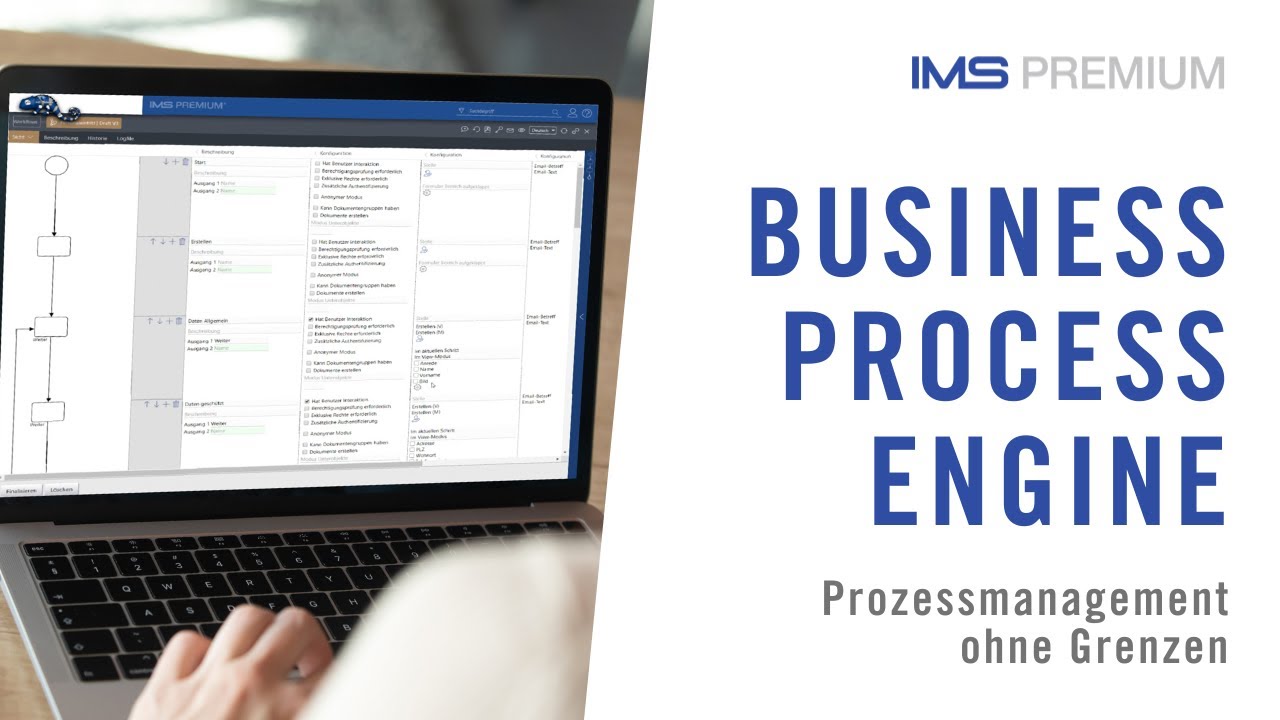 Modeling: Easily model processes and forms in any browser and deploy globally.

Document: Integrate dynamic information such as functions, systems, standards, risks or documents.

Configure: Add form springs and rules to your workflows for automated decision management.

Execute: Work through tasks assigned to you in a system-guided and automated way with process execution.