From static model to runnable process execution - Without IT knowledge
Our Business Process Engine, Modler and Configurator take automated and runnable processes and forms to a new level. You model the processes yourself, IT knowledge is not required. Not only can you implement a complete, standard-compliant and audit-proof documentation of your business cases, but you can also realize a simplified, role-based task management.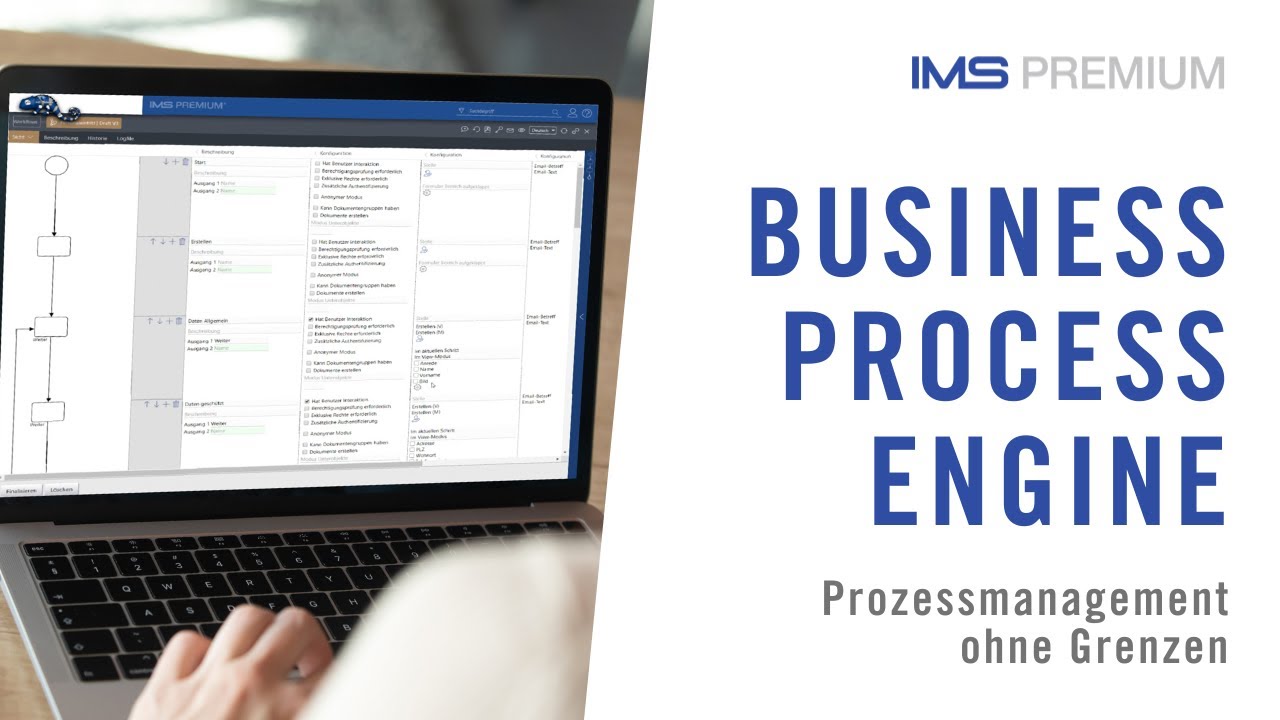 Modellieren: Prozesse und Formulare einfach in jedem Browser modellieren & weltweit einsetzen!

Dokumentieren: Integrieren Sie dynamische Informationen wie Funktionen, Systeme, Normen, Risiken oder Dokumente!

Konfigurieren: Ergänzen Sie Ihre Workflows mit Formularfedern und Regeln für ein automatisiertes Decision Management.

Ausführen: Arbeiten Sie Ihnen zugewiesene Aufgaben systemgeführt und automatisiert mit der Prozessausführung ab.